Complete Dersehunt Intermission:The Return of the coins [MC Win]
06-25-2014, 04:21 PM
(This post was last modified: 03-24-2015 08:19 AM by amosmyn.)
anacreon
Possibly a Witch

Posts: 983
Joined: Apr 2013
Dersehunt Intermission:The Return of the coins [MC Win]
Hello Welcome to the return of Dersehunt Intermission. I decided to bring this back from pit of the dead mspa games. Coldblooded is going to be helping me run this thing and make sure i am not messing things up.
Rules and Roles Stolen from x1372 While using Acio's ADHI changes. all images stolen from x1372.
DERSEHUNT: INTERMISSION
THe return of the coins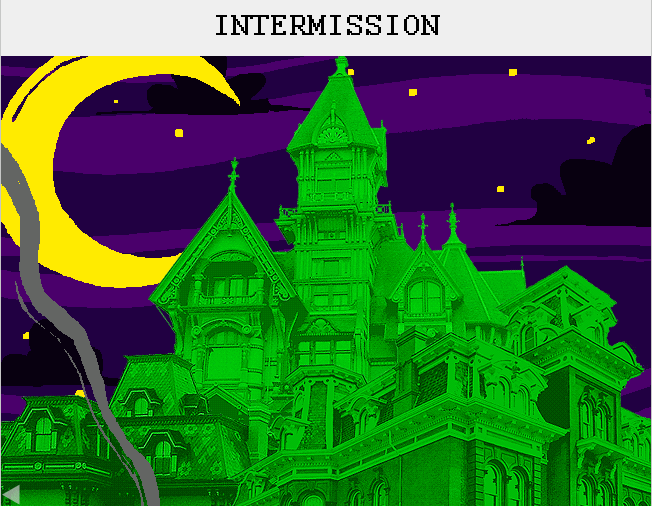 CUE THE MUSIC
Welcome, players and spectators. It is time for yet another episode in the "Dersehunt" saga.
Rule 0 - No Bastard Modding
This is meant to be a fun game. As moderator, I will not lie or change the rules in the middle of the game. All characters and what they do is known at the start of the game, with no secret roles or bizarre things that actively ruin good play or reward poor play. I will never intentionally post misleading information, and will answer rules-based questions if and when they come up.
Overview
Dersehunt: Intermission: the return of the coins will be the sequel to Dersehunt 1-4, despite Derse having left as a faction since game 1. Heck, with this game, the only returning faction from that game is Doc Scratch, conspicuously absent from game 3. In this game, THE FELT act as the standard "town" and THE MIDNIGHT CREW as a standard "mafia" with DOC SCRATCH as a third party.
The game alternates between DAY and NIGHT phases, starting with a day phase. Each night, the MIDNIGHT CREW chooses a player to MURDER. Each day, all surviving players from all factions discuss current events and vote to LYNCH one player.
NO FACTION OR CHARACTER INFORMATION IS PUBLICLY REVEALED UPON THE DEATH OF ANY PLAYER.
The game ends with a victory for a side when all members of all opposing sides are eliminated, or that result is a guaranteed foregone conclusion.
However, Doc Scratch has returned to Dersehunt. He seeks the defeat of both THE FELT and THE MIDNIGHT CREW, and with the awesome power of the OBLITERATION, he may just emerge victorious.
In-game days will last a maximum of 5 days (120 hours) and in game nights will last a maximum of 2 days (48 hours). This is subject to change, and extensions will be given for circumstances that warrant them.
Note: This is NOT an RP game. Revealing characters unnecessarily or using typing quirks/colors is generally frowned upon, and may be disasterous for your side.
Signups
This game will feature 21 players, plus hopefully several alternates since I will not deceive myself into thinking this will go perfectly and no one will leave the game unannounced or ask for a replacement.
In the event that an alternate needs to be called, I will send a PM to all alternates, and the first to respond will get the spot.
If replacements are necessary at gamestart (due to a player not responding) I will go down the replacement list. Once the game is under way, alternates will be done by first respondent to mass PM.
Player Communication and other Rules
Standard rules stolen from who ever made them
Quicktopic Stuff
reminders
Manipulation and outright lies are allowed, and often encouraged. All factions can benefit from deceiving the others. ANYONE MAY CLAIM ANY ROLE, but the remaining players will have to decide for themselves what to believe. Remember, you may only communicate publicly in the main topic, or in a quicktopic you are linked to by the moderator.
In this particular version of the game, you have 100% trust that all players in your shared quicktopic is on your side, and working toward the common goal of your faction winning, so there is no reason to hide anything in a shared quicktopic.
Please do not break the rules. If you do, the moderator reserves the right to replace you or remove you from the game in a way that is as bad as possible for your side.
Voting
At night, The Midnight Crew will elect a member of their group to make a kill, and that player will choose who they wish to kill, and if they will use their one-time special kill on this night. In this case, a plurality will determine the killer instead of a majority.
On the first day and possibly on future days, COINS will be available. Coins are items that are given to a player by a plurality of the voters. In the event of a tie, the coin is given randomly to one of the top players on the voting list.
Note that voting for yourself, or voting for "No lynch" are legal. If 50% vote "No lynch" then it is automatically selected (with an even number of living players, this is one less than the amount necessary to make an actual lynch). There may be times where this is the right move, but these will be few and far between.
Dead Players
That's in the character roles and powers. But we DO have two additional levels of complexity unique to Dersehunt: Intermission.
VANISHINGS
THE COINS
THE FELT
---
Steam
---